About Us Global Six Sigma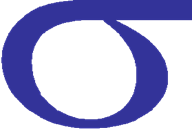 Global Six Sigma has been a provider of Lean Six Sigma training and certification for over 12 years. During that time we have worked with major corporations from around the world.
In addition, our programs have been utilized by all branches of the military, as well as government agencies at all levels, including the Executive Branch. Our Lean Six Sigma training and certification programs were designed by individuals that have been working with Six Sigma and Lean methodologies for over 15 years. In fact, all of our traditional classes are led by Lean Masters and/or Six Sigma Master Black Belts with at least 10 years of real world experience.
Global Six Sigma's Lean Six Sigma  Program
Global Six Sigma was the first organization to introduce the four week Black Belt Six Sigma training and certification course. This program allows individuals with no prior experience to go through training that provides the skills necessary to complete Six Sigma Black Belt level projects and be certified as an internationally recognized Black Belt. This innovative approach to adult learning is one reason why Global Six Sigma is a leader in the Six Sigma and Quality Control training providers.
While most training organizations only provide online or onsite Lean Six Sigma training and certification, Global Six Sigma understands that each organization and individual will require different learning styles and options. For this reason, we offer traditional classes, online programs, onsite training, and our new blended options that provide the flexibility of online training with one-on-one classroom training to get you started with the basics.
We have a variety of programs available that will fit the needs of every student. We provide everything from introductory Lean and Six Sigma training and certification programs to advanced training for Six Sigma Master Black Belts. Our ability to provide students with multiple levels of high quality training through an assortment of locations and self-paced opportunities is why so many students stay with Global Six Sigma from the beginning of their study as a Yellow Belt to the completion of their training as an experienced Master Black Belt.
Lean Six Sigma's Promise
Unlike much of our competition, Global Six Sigma will rarely cancel scheduled programs. If it is on our calendar, there is a 97% chance that the class will be confirmed. This is because we do not load up our calender with Lean Six Sigma training and certification classes. We carefully select areas of the country that have been successful in the past and schedule training in those locations only.
We are more concerned with providing quality training than trying to give students the impression that classes are available everywhere. We understand that traveling to attend a class can be costly, so it is important that the schedule remain in place without cancellations as much as possible.
Global Six Sigma is able to provide students with lower cost training options because we do not support traditional brick and mortar training facilities. We conduct all of our training at local venues so our overhead is greatly reduced. This allows us to put more money into securing the best-of-the-best for our instructors.
In addition, our training format and materials make it easy for students to mix and match locations without missing a step. We would be happy to answer any questions that you might have or discuss our training options with you. Please click here to contact us about our Lean Six Sigma training and certification options.