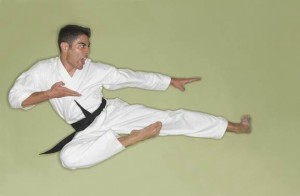 The benefits of Black Belt training can be found in the variety of positions that require this level of certification. Fortunately, Global Six Sigma offers a variety of real world business certifications that enable individuals to strive forward with their career goals and improve company processes.
If a business is capable of improving its internal structure and enhancing the way the company performs its day-to-day activities, the results will come in the form of tremendous money savings and motivated employees. These individuals are capable of using Six Sigma methodologies and implementing them to the fullest extent.
Global Six Sigma's Track Record
Global Six Sigma has an established track record of providing quality training with internationally recognized certifications. We have worked with government agencies, healthcare organizations, manufacturing corporations, along with numerous other business sectors, which have implemented Six Sigma methodologies to improve business functions.
Most companies have problem zones or areas that need improvement. Green Belts and Black Belts can be used to improve broken processes. Global Six Sigma training courses offer real world solutions to fix these problems by using statistical analysis through the DMAIC training procedure. The money it takes to send students through the Green Belt and/or Black Belt training program can be recouped and exceeded as students work on their live project to earn certification. This provides both hands on experience while allowing your organization to combat problem processes from poor customer service to product improvement.
Global Six Sigma was the first organization to offer a four week Black Belt training and certification program, which includes two weeks of Green Belt and two weeks of Black Belt. Each week is separated by approximately one month, and you may complete the training at different locations, if desired.
If you have already completed your Green Belt certification, you may be eligible to enroll directly into our two week Black Belt after Green Belt course. The Black Belt training course involves detailed instructions that enable you to lead Black Belt level projects and assist Green Belts with their projects. The four week Black Belt training course focuses on the Six Sigma roadmap, better known as the DMAIC process.
Black Belt students will receive extensive training by one of our Master Black Belts in statistical methodologies and probe more in depth into the DMAIC process, in order to gain the necessary knowledge to take on higher level internal business responsibilities within their organization. Typical Black Belt students devote at least 70 percent of their time working on Six Sigma projects. Depending upon the organization, Black Belt projects will typically have a value of at least $100,000.00.
What You Learn & The Benefits of Black Belt Training

Improved DMAIC model process knowledge augmented from Green Belt training
Hands on exercises will show you how to develop and analyze process maps at a higher level
Study tools for evaluating data collection and measurement processes and implementing procedures
Augment knowledge about Minitab software program
Learn how to engage in experimental designs and how to make the process run smoothly
Learn by working on a live project for your company or a nonprofit organization
Example case studies show the benefits and implementation process for Six Sigma
Assist Green Belt trainees with problem solving techniques and mentoring
Once you have completed the Black Belt training requirements and your project, you will receive an internationally recognized certification from Global Six Sigma. Certified Black Belts offer companies invaluable knowledge in process improvement and variation control. These skills provide a greater understanding of predictability within business processes.
Certified Black Belts are highly valued individuals that add value to companies within any industry. Obtaining your Black Belt certification is just another notch in the right direction to becoming a leader and a mentor within any organization. To find out what opportunities are available to individuals that complete our Black Belt training and certification, we recommend performing a search on your favorite job site for Six Sigma and/or Black Belt are view the jobs listed on the RSS feed on our site. Feel free to contact us to learn more about what Six Sigma is.