Lean Introduction

[

]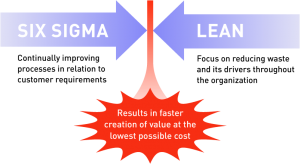 This two-day instructor-led Lean Agent Introduction Training certification program provides participants with a comprehensive overview of the principles of Lean Thinking. This course is applicable for both manufacturing and transactional (service) organizations.
Lean Agent Training provides an introduction to process management and the basic tools of Lean. This gives students a stronger understanding of processes, enabling each individual to provide meaningful assistance in achieving the organization's overall objectives. Our Lean Agent Training Introduction certification improves:
The effectiveness of employees in their support role of Six Sigma
Personnel buy-in of Six Sigma
Day-to-day workplace activities (resulting in a reduction of cycle times, improved quality, and less waste)
Check Out our Full List of Lean Agent Training Schedule Below
Please check out the dates of our lean agent training programs below. Look for one nearest you if not available in your place. Do try to reserve a seat early as these easily fill up.