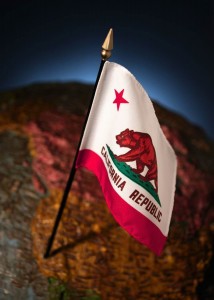 Six Sigma Certification California What You Should Know
Finding the right career path that will offer a challenging work environment, good pay potential and long-term success can be difficult. However, Six Sigma certification California options offer you a broad range of potential positions with some of the state's leading companies.
Of course, getting the education and training that you need is the most important step. It's essential that you find the right training provider in order to ensure that you have credentials those employers will recognize.
Companies Hiring
Before we touch on how to determine what a quality training provider might look like, it's worthwhile to take a peek at the companies hiring Six Sigma professionals and the potential pay rate you might enjoy with one of these firms. You'll find companies including the following actively seeking credentialed professionals with Six Sigma certification California qualifications:
Roll Global LLC
Randstad Engineering
Abbott
Princeton One
Honeywell
TE Connectivity
Saint Gobain
B. Braun Medical, Inc.
Raytheon
Autolite Spark Plugs
Breg
Rose International
When it comes to pay, it will certainly vary depending on the belt level you earn, as well as the company in question. However, many companies hire Six Sigma professionals with a starting salary of $60-80k per year. Higher positions can see up to $120k per year.
Given the immense range of companies who require the skills only available from professionals who've undergone Six Sigma certification California process, it's important that you know what qualities to look for in an education provider.
Reputation Counts
One of the first things you'll need to consider when getting your Six Sigma certification is the reputation of the company in question. Many different factors go into building a reputation, including the success of students graduating from the program, a company's length of time in business and their affiliation with organizations, such as IACET and PMI to name just a few.
However, don't waste your time looking for accredited providers there's no such thing. Because there's no central authority governing Six Sigma certification, California training providers should be judged based on the quality of the material they present their students and their reputation for excellence.
Formats Offered
Another important consideration here is how the education provider offers their training programs. Traditional classroom-based courses are fine, but you might find that they don't really fit your needs, particularly if you're already working a full time job.
In this instance, you need to consider a company that can provide you with online education courses. Companies offering Six Sigma training California courses that provide distance learning options via the computer ensure that you're able to get a recognized credential, but that you can complete your coursework after hours.
Making Your Choice
By making an informed decision based on reputation, types of courses offered and the quality of the educational material and training, you can ensure that you get the training necessary to apply with one of the myriad companies in need of Six Sigma professionals. Get your credentials, get the job; it's as simple as that.
Locations for Six Sigma Certification California Include: