The massive City of Dubai has an expansive population and one that is constantly growing in terms of commercial industries. Numerous Dubai residents are seeking good education in order to land a fantastic job or get that all-important promotion within his or her company. Six Sigma training in Dubai from Global Six Sigma is one option that you and other Dubai residents should definitely take into consideration. Whether you are already working for a some kind of company or are trying to venture out and start up your own business but require an outstanding plan, one that will make your businesses profit and reduce waste at the same time.
Six Sigma certification Dubai training is available to get you going in the right direction. Let's face it. We live in a competitive world, and the competition among companies is fierce to say the least. Having the most training and education only helps you get ahead in the race to succeed. Global Six Sigma is proud to offer Six Sigma certification Dubai training courses. We have online Lean Six Sigma training and public forums where students attend to get Six Sigma certification.
Dubai is now a global city that has a cosmopolitan composition and is basically a Middle East cultural hub that features a melting pot of people from all walks of life. Although real estate and tourism allow the local economy of Dubai to thrive, it is also the people living in Dubai and company growth that leads to economic escalation.
Benefits of Six Sigma Certification Dubai
Six Sigma certification Dubai training classes provide you with the necessary knowledge to learn how to reduce company waste and correct ongoing mistakes that have been plaguing your business' forward progression. Numerous employers send their employees to Global Six Sigma classes so that they obtain the critical knowledge required in order to run an efficient business operation. Besides Lean Six Sigma certification Dubai classes (www.sixsigmatraining.us), you can also go beyond the Lean Program and enter into what is known as the Green Belt and Black Belt domains.
Specific belt certification levels and how each belt basically builds upon one another is something good to know. Higher belt levels give you more skills and knowledge throughout your journey. Public Six Sigma training offers certified instructors that have real world experience and know all about Six Sigma certification Dubai training and higher levels of Six Sigma training. Our customers here at Global Six Sigma have a soaring satisfaction rate with our devotion and time we put forward to ensuring that your experience with our organization is one you will feel comfortable referring to others.
Global Six Sigma is where a new step for you or your company can begin. We have the tools and skills to teach you all about our DMAIC process, how to implement this extremely useful, effective system that involves waste reduction and results in higher customer satisfaction on your end thanks to proficient output of client products/services.
Our Six Sigma certification Dubai training simply denotes that we train people from all across the world. Feel free to look over our Lean Six Sigma classes, our current Lean Six Sigma training schedule, and contact us if you have any questions about Six Sigma Yellow Belt certification, Six Sigma White Belt training or our Master Black Belt certification program and requirements. Now is the time to make a difference in your career or get your company moving in the right direction. Contact Global Six Sigma with any questions about Six Sigma certification Dubai classes, and learn more about who we are and organizations we have worked with over the years.
We have a local representative for Global Six Sigma Certification Dubai:
LK Tan
+60164175379
qmslktan@gmail.com
Dubai Contact:
+971 50 652 82 99
info-dubai@6sigma.us
The Six Sigma Certification Dubai program will be conducted at: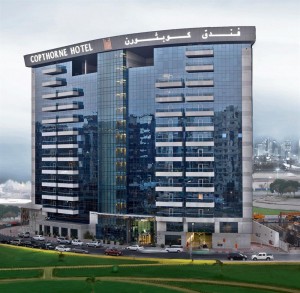 Copthorne Hotel Dubai
Port Saeed Deira
PO Box 119311
Dubai, United Arab Emirates
Phone: +971 429 50500
Fax: +971 429 50551
Email: Email
Note: Please confirm with us two weeks prior to training dates.