---
Six Sigma Training and Certification Saratoga Springs, NY
Six Sigma us was the first Six Sigma provider to offer the first two weeks of the Green Belt and Black Belt together. This 2+2 format allows for Green Belts and Black Belts to attend training together, thus improving internal synergy while providing greater organizational flexibility. We deliver a full range of onsite Six Sigma Champion leadership courses for organizations deploying Six Sigma. Please use discount code BB1000 to receive the $1000 discount for signing up for your Green Belt and Black Belt after Green Belt at the same time.
The public classes start at 8:00 am and end at 5:00 pm Monday through Thursday at most locations. Weeks with 4.5 days will end at 12:00 pm on Friday. This includes the JumpStart, as well as the first week of the Green Belt. The first week of the Master Black Belt also includes a ½ day on the first Friday.
Nearby Cities:
Six Sigma Training Albany
Six Sigma Training Syracuse
Six Sigma Training Springfield
Six Sigma Training Utica
Six Sigma Saratoga Springs Training Venue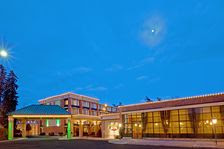 Note:
The training will be in Albany at a client site.
Nearby Hotels: Holiday Inn and Marriott. Seating is limited.
There are no discounted room rates available at this training venue.