In order to enter the world of Six Sigma and enjoy the immense career options available, you first need to get the right training. However, things are not as simple as you might think. You'll need to choose a training provider that can offer a variety of course delivery formats, including Six Sigma blended training. If you're not familiar with blended learning, a brief introduction is in order to ensure that you realize what benefits it offers, and can decide if this is the right path for you to follow.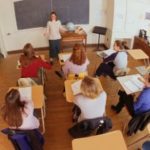 Traditional Training
In the Six Sigma training industry, there are several different delivery methods used to provide training. For instance, employers and business owners can hire a training company to provide onsite education for their project team, specific departments, and even larger groups. Alternatively, individuals interested in earning their Six Sigma credentials can complete their coursework onsite at a training provider's facility (classroom-based learning). However, this isn't the ideal solution for all needs. Six Sigma blended training can help, though.
What Is Blended Training?
In essence, this type of training combines the benefits of both traditional classroom-based learning and online courses into a new format Six Sigma blended training. It's called blended because it combines two different methods into a unique third delivery method.
In this instance, you (the student) would complete the majority of your education via online courses delivered over the Internet. These can be completed on your schedule and at your own pace, which offers significant advantages over classroom situations where you have to move at the pace of the slowest student. Some portions of the course are delivered through in-person education, though (thus the blending).
The benefit of combining virtual classes with intermittent in-person training is that it provides you with direct access to a master black belt instructor. They can provide clarification, answers, advice and more that you don't get through virtual classes alone.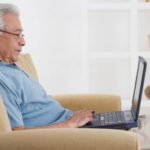 Is Six Sigma Blended Training Right for You?
Really, you are the only one who can determine if this is the right option for your education and training needs. Different students learn better in different environments. Some students will thrive in a classroom environment, while others will do better with the independence offered by virtual learning.
Blended training combines the best of both worlds, so in theory it will work well for the vast majority of students. The key is to find a training company that offers it. Not all Six Sigma training companies provide this type of training (in fact, not all of them offer virtual courses, either, limiting their students to in-person classes only).
When comparing different educators, one of the most important areas to examine is their course delivery methods. A good education provider will offer several different delivery solutions to benefit all students, including Six Sigma blended training. Subpar providers will force you to use just one. Obviously, your choice here will have a profound impact on your experience in training.